---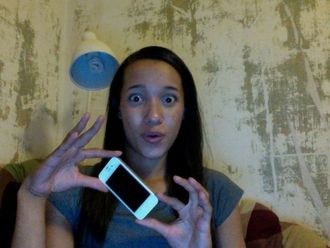 If you read the previous post you know that I recently had some bad circumstances surround my car and cell phone. This morning I went to pick up the car. It still needs to go back to the shore for a minor repair but it is back in business. Then tonight I went to one of my favorite places, the Apple Store. I walked out with a brand new white iPhone 4. My mom said I was dumb for getting a white phone because it is ugly. That was a mean thing to say. I replied that is is not dumb if I wanted a white phone because I liked it. Points: Mom-0 Diamandi-1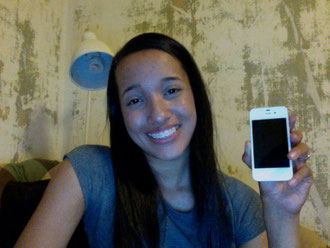 Getting a new phone is so exciting! Since the smashed one was an iPhone 3, this new phone is very similar. It will be exciting to multi-task with the apps though. It used to be very sad, deciding whether to continue listening to Pandora radio or to check my email. Now I will be able to listen to Pandora while checking my email. VICTORY!
Hey God, I know you're listening. Thank you for this new phone! Please give me the wisdom to use it responsibly and to keep it in working order for a long time to come!
Recently I got a new computer and a new phone. My next big purchases will be a new car, Dragon Dictate, and a home recording studio.